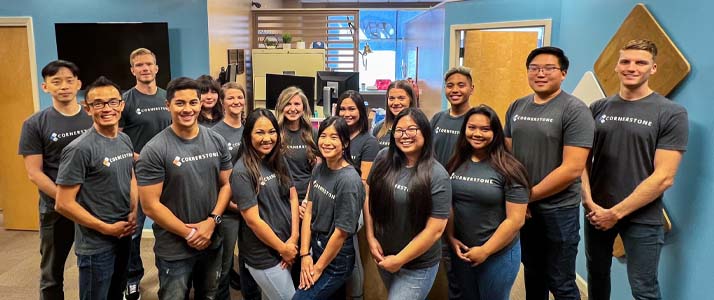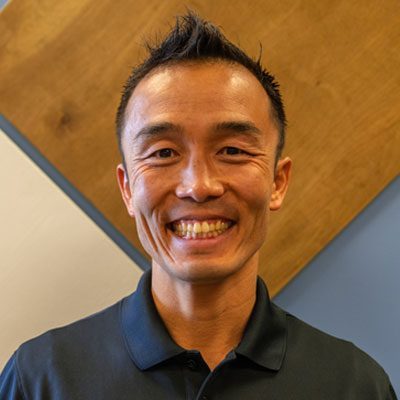 Chiropractor
Aki Oshita D.C.
Dr. Aki Oshita received a B.S. Degree in Kinesiology from California State University and received his Doctor of Chiropractic degree graduating Magna Cum Laude from Palmer College of Chiropractic in Davenport IA. While a student he received honors including the following: Dean's List and International Student Scholar.
He also served in a Chiropractic mission trip to Da Lat, Vietnam and Xela, Guatemala. Dr. Aki received his Doctor of Chiropractic license in the State of Hawaii and Wisconsin, is specialized in Gonstead Chiropractic and is certified in Postgraduate Nutrition. Dr. Aki's work history began at the Oscar De La Hoya Youth Center in Los Angeles, California, where he trained children, amateurs, and professionals in boxing. He also led senior adults in functional and conditioning exercises at the YMCA in Los Angeles.
Every day he is blessed to be a witness of our awesome body healing and potential through Gonstead Chiropractic care. Dr. Aki devotes himself to teaching Gonstead Chiropractic to his team doctors and in the seminars hosted all over the world including Switzerland, Spain, Japan, Malaysia, mainland.
Besides his work, Dr. Aki loves to spend time with his wife Choua: exploring new coffee stores/healthy restaurants and traveling internationally. Dr. Aki has three energetic homebirth boys and they love to go beach! He is from Japan and grateful to serve the people in his second hometown, Hawaii.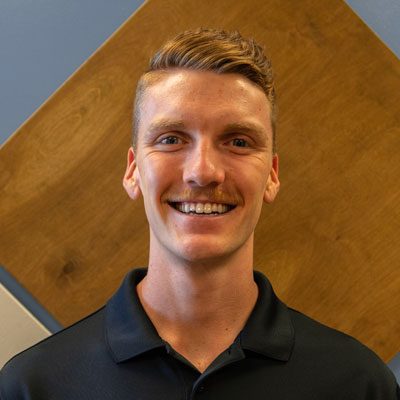 Chiropractor
Skylar Vieselmeyer D.C.
Location: Ewa Beach
Dr. Skylar's chiropractic journey started when he received his first adjustment at just one month old. As he grew in age, his interest in the human body was sparked. Dr. Skylar received his B.S. Degree in Kinesiology from Washington State University and received his Doctor of Chiropractic degree graduating Magna Cum Laude from Palmer College of Chiropractic.
While at Palmer, he earned the opportunity to become a part of the Troxell Intern program and put in many hours outside of school perfecting his craft. He is specialized in the Gonstead System and believes strongly in the hope that chiropractic can bring to all people. Dr. Skylar has extensive training and experience in pediatrics, ergonomics, nutrition and overall wellness promotion. He has seen results with chiropractic for infertility, sinusitis, migraines, digestive issues, arthritis, chronic pain, and much more. Dr. Skylar is passionate about always moving toward optimal health and loves inspiring others to do the same. Dr. Skylar is from the great state of Washington and enjoys spending time outdoors. In his free time you can find him and his beautiful wife Jillian eating fish tacos, drinking good coffee and exploring this beautiful island!
Chiropractor
Mikey Provost D.C.
Location: Ewa Beach
After receiving care as a Gonstead patient while in High School, Dr. Mikey was inspired to dedicate her education to learning more about chiropractic and the Gonstead technique. Originally from Nebraska, Dr. Mikey moved to Atlanta, Georgia where she completed her B.S. in Exercise Physiology from Georgia State University, and her Doctor of Chiropractic degree from Life University.
As a lifelong learner, Dr. Mikey regularly attends Gonstead conferences and workshops, and is continuously working to hone her adjustment techniques to provide the highest level of care to those she serves. During her time at Life University, Dr. Mikey recognized the benefit of collaborating with, and learning from, other Gonstead practitioners. She founded the Global Gonstead Mentorship Program, which connects chiropractic students with Gonstead doctors from around the world. Dr. Mikey has traveled to the Dominican Republic and Haiti to provide adjustments to underserved communities, and hopes to continue sharing the benefits of chiropractic and a holistic approach to healthcare.
In her free time, Dr. Mikey enjoys taking hikes with her dog Harley, spending time with her family, and learning to surf.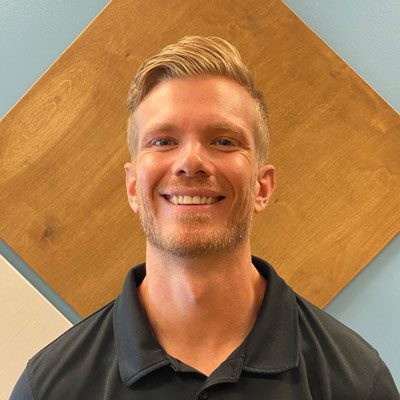 Chiropractor
Sean Davis D.C.
Location: Ewa Beach
Dr. Sean was born in Utah where he received his B.S. degree in Exercise Science. He attended Parker University for his Doctor of Chiropractic and a Master's of Functional Nutrition. In his free time, Sean enjoys hiking (he is at the perfect place for that), playing baseball, exercising, and he is a huge fan of tacos!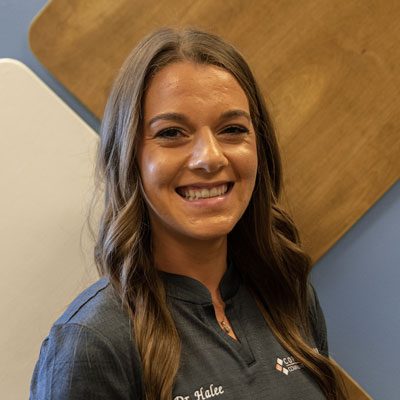 Chiropractor
Halee Ternes D.C.
Location: Kapolei
Dr. Halee grew up in Bismarck, North Dakota where she obtained her B.S.degree in athletic training from the University of Mary. She went on to continue her chiropractic journey by attending Palmer college of chiropractic in Davenport, Iowa.
Outside of school she was able to be apart of the Troxell intern program; a program started in 1968 to help chiropractic students gain a thorough education on the Gonstead technique. She was able to put in many hours of work by teaching other students, assisting doctors with X-rays and examinations, as well as attending multiple seminars to perfect her skills. Dr. Halee also attended Dr. Herb Woods bootcamp twice were she put in over 200+ hours of learning and practicing the Gonstead technique.
Dr. Halee has a huge passion of helping others and teaching them the importance of taking a holistic approach to their health. In her free time she loves to workout, go to the beach, spend time with friends and try all the new things Hawaii has to offer. Dr. Halee is ecstatic to serve the Cornerstone Community and cant wait to help you on your healing journey.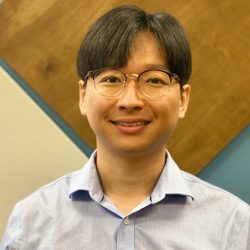 Chiropractor
Jaewon Jang D.C.
Location: Kapolei
Dr. Jaewon Jang was born and raised in South Korea until he moved to the States for the University and Chiropractic college. He obtained B.S. degree in Kinesiology from Indiana University in Bloomington, IN, and D.C. degree from Palmer College of Chiropractic in Davenport, IA.
While Dr. Jaewon was at Palmer College of Chiropractic, he dedicated his passion in Gonstead system by attending seminars and teaching at Palmer Gonstead Club as an executive member. He also worked as an Intern Doctor and Clinical Teaching Assistant at Palmer clinic, helping doctors and interns to organize and manage the patient care.
Dr. Jaewon is loaded with passion to explore the knowledge and share this with people to contribute to the happier and healthier community which led him to become a Chiropractor.
During the spare time, he likes to cook, hike, sketch, boulder, jog, and learn different languages!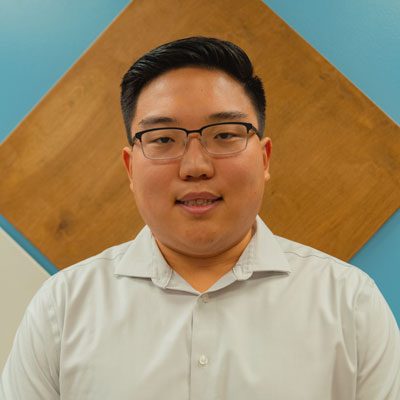 Chiropractor
Austin Moon D.C.
Location: Kaka'ako
Dr. Austin was born here in Honolulu, Hi before moving with his family to the mainland. His family settled in Maryland where he was raised eventually receiving a B.S. Degree in Community and Behavior health from the University of Maryland. He then went on to receive his Doctor of Chiropractic degree from Palmer College of Chiropractic in Port Orange, FL.
While attending Palmer, Dr. Austin was involved in several on-campus organizations including, the Gonstead club. Through the mentorship of his professors and Dr. Herb Woods bootcamps, he was able to hone his technique through hours of study and practice.
Dr. Austin has a huge passion for teaching others about the importance of taking a holistic approach to their health. When he is not working, Dr. Austin enjoys reading by the beach, playing Ultimate Frisbee, or checking out a new restaurant.
Chiropractor
Elizabeth Hodges D.C.
Location: Kaka'ako
Dr. Elizabeth Hodges was born and raised in Columbia, SC. She received a life-changing Gonstead chiropractic adjustment during her senior year at Columbia International University. This sparked her passion for chiropractic and led her to study at Sherman College of Chiropractic in Spartanburg, SC. She was on the President's list and graduated Summa Cum Laude. In her free time she enjoys hiking, surfing, and being at the beach.